Happy Monday!!!!
So I hinted on Friday, about a style challenge that I gave myself and am being bold and brave in writing this post so that all of my 4 followers can keep me accountable.
Do you ever notice that you are wearing the same thing over and over and over? We sometimes can get in the habit of having a uniform especially when days get busy and loaded up with other things. This past week I was house sitting for some sweet pups and one of the perks was actually having cable to watch. I mean like for real cable not the $12 cheap stuff. So I got to catch up on a lot of Food Network, HGTV, and Bravo, which happens to be the home of The Rachel Zoe Project.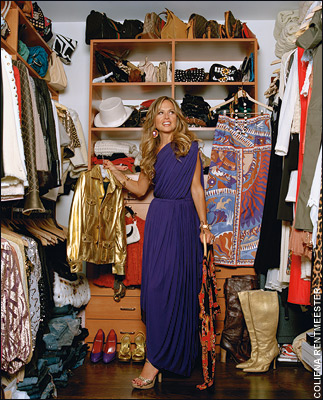 First off can I tell you how much I love Rachel Zoe? I mean she is an amazing stylist with a list of clients that is insane. She has a reality show on Bravo and it is fascinating to watch. So needless to say I have been mesmerized and have gotten caught up on this season of the show.
The downside is realizing what a schlub I have been lately in the fashion department. This saddens me to no end because as most people know I love fashion. If given the choice between an amazing pair of shoes or food....it would be the shoes...I can survive on Ramen people I am telling you. So I have decided to take on a fashion challenge in the month of October. Starting October 1st....no more just throwing on whatever is clean and not stained, throwing my hair in a ponytail, and putting my make up on in the car. (Shh.....don't tell anyone about that last part.) For the next month I will indulge in the beauty of my favorite time of year with a little Fall Fashion. Here are the rules of the game..
1. No repeats-That's right no more uniform-I will have to work my wardrobe into 31 outfits for 31 days.
2. No more car makeup sessions and lazy ponytails-I am going to actually wear eyeliner, and make an effort with the hair, and shocker not run around with chipped nail polish like I am a twelve year old.
3. Accessorize Correctly-this involves actually switching out my purse and not throwing on the same necklace just cause it is the only one sitting in my car or on my dresser.
I am going to attempt to take a picture of each day's outfit; not only to help me remember what I have worn, but also as some accountability and maybe even some fashion inspiration for the like 2 people who are reading this right now. I can't promise it will be some fabulous posed thing...let's be real here it may just be an instagram pic, but hey its the thought that counts right?
So this week is all about getting my closet and my mind ready for the challenge ahead....as Barney Stinson would say...